Set of 7 photographic albums totaling around 165 printing-out paper photographs of various formats, intended for the export of Japanese artistic and artisanal productions.
4 albums concern bronzes ("cloisonné" vases, sculptures, lamps, animals, characters, Buddhas, warriors, samurai), an album with ivories (sculptures, covered pots, snuff boxes), 2 of textiles (embroidery, screens), 3 bear the mark of the house Shimasahei & Co in Osaka.
Some with small defects (missing or cut photographs). We enclose a printed brochure concerning the house's lacquers Takao & Co in Osaka.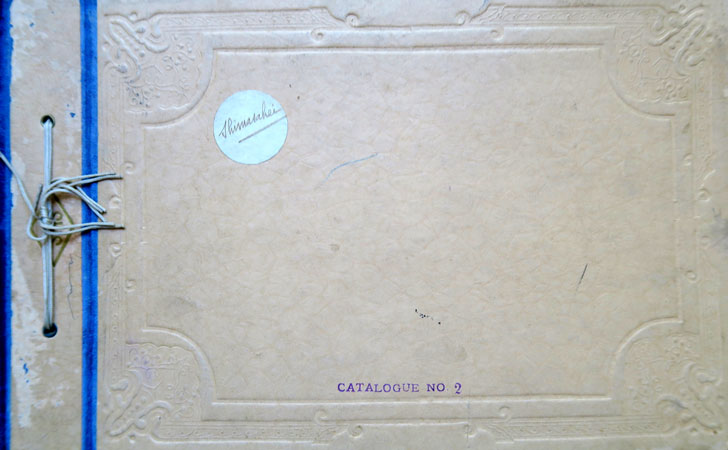 Various formats H. 13.5 cm – L. 21 cm to H. 18 cm – L. 28.5 cm.
Further information