Small 4to. Bound in red leather, gilt-stamped lettering on front cover, decorated printed wrappers bound in, 7 pp.
Ex-libris Rama VI's bookplate to front pasted down :
พระบาทสมเด็จพระรามาธิบดีศรีสินทรมหาวชิราวุธ พระมงกุฏเกล้าเจ้าอยู่หัว
His Majesty Ramathibodi Srisindhorn Maha Vajiravudh Phra Mongkut Klao Chao Yu Hua
[alias]
Crown Prince Vajiravudh,
Vajiravudh,
Phra Mongkut Klao (or Phramongkutklao),
Râma VI
Wor Por Ror (abbreviation of Maha Vajiravudh Por Ra Ma Rajathiraj)
Offered with:
Synopsis of "Phra Ruang", a Historical Play in Verse in 5 Acts by his Majesty the King [Râma VI]. Bangkok, Printed at the Siam Observer Press, no date (ca 1920) 12mo. Bound in the original publisher's blue cloth slightly discoloured, gilt-stamped lettering on front cover, (1), 18 p.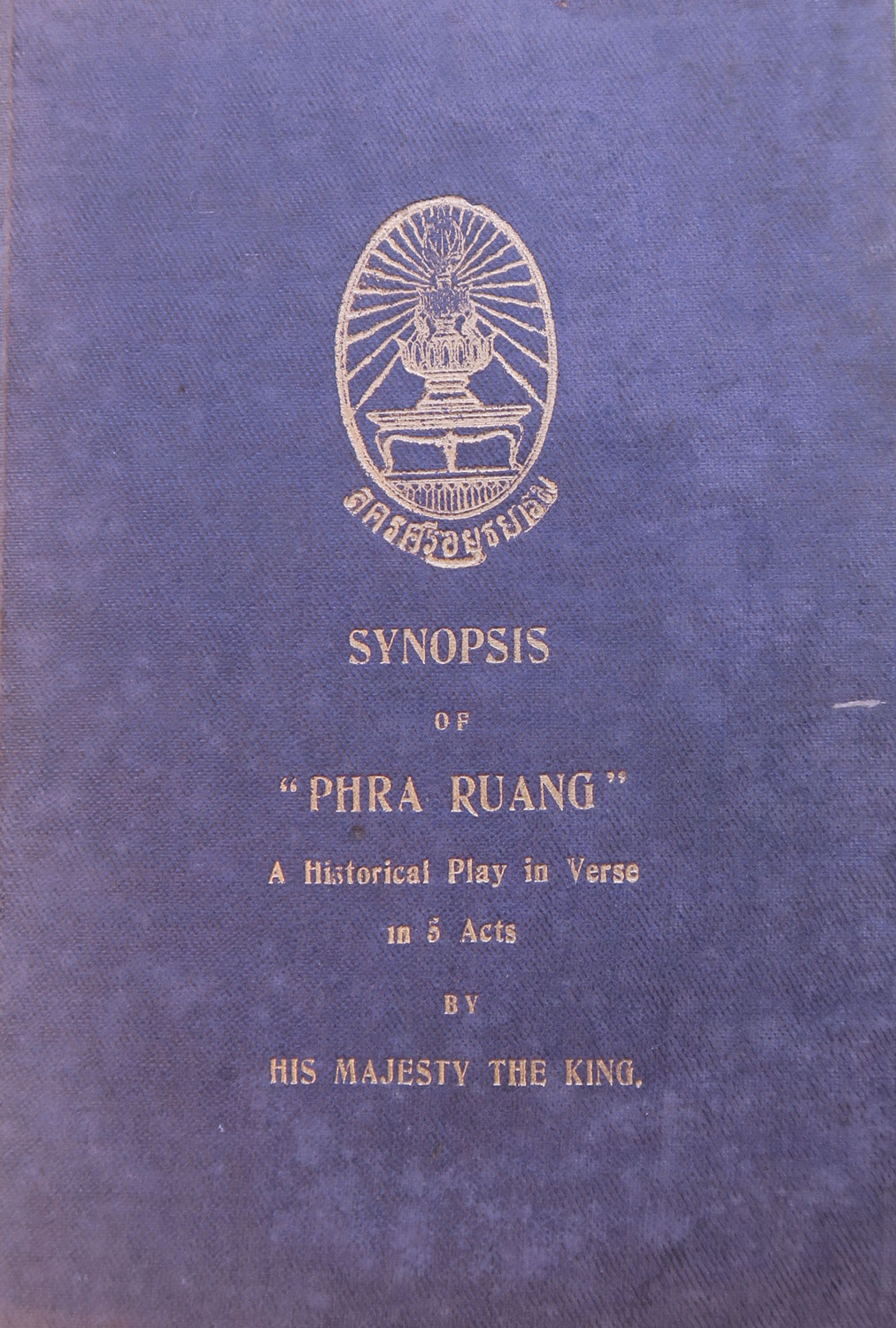 Further information
Keywords
Spectacles (2)