P., Leroux, 1897.
In-8, couverture imprimée, wrappers (Original wrappers), multipagination, pl. en coul. h. t.
« Nous avons groupé, dans ce catalogue, à la suite d'une liste de nos principales publications, les spécimens des imprimeurs qui, avec l'Imprimerie nationale, ont exécuté la plupart de nos travaux. » (E. L. Extrait de la préface)
---
Profusely illustrated with many black and white plates and intertextual drawings and with several in color. Includes 3 maps and a 2-page plate of Egyptian heiroglyphs in 4 colors. Very good condition.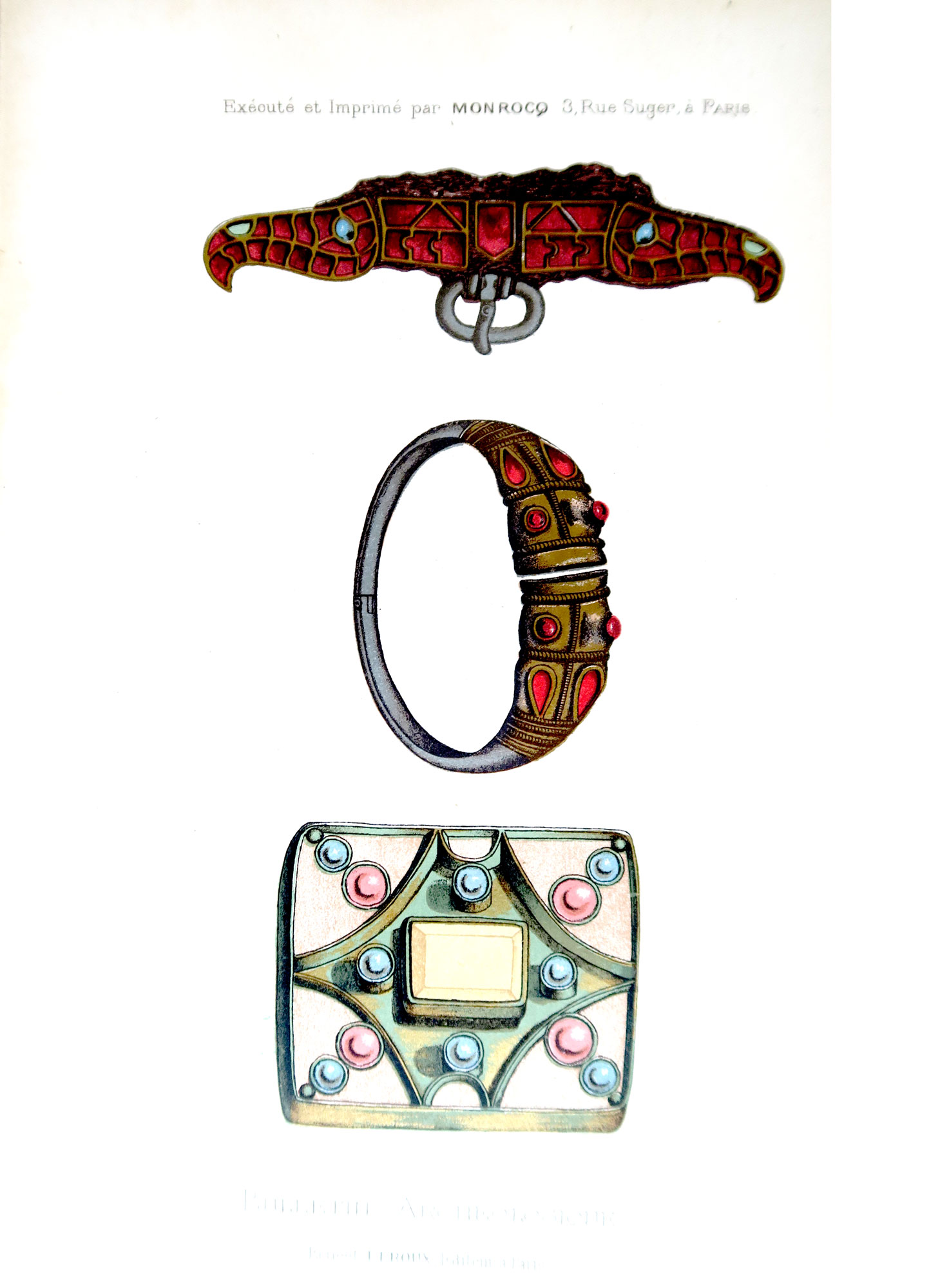 Further information
Keywords
Typographie, papier, écritures (32)