Being an Introduction to the Study of South-Indian Inscriptions and Mss. Second Enlarged and Improved Edition. L., Trübner & Co, 1878.
In-4, percale de l'éd., XII-1 f. nch-147 p., une carte en coul. en front., 1 chromolithographie et XXXIV pl. h. t. (pl. I.-XXIII, Alphabets, pl. XXIV.-XXXIV, Specimens).
Bibliothèque E. Senart. Très légère décoloration sur les bords du plat supérieur de la toile.
---
Printed at the Basel Mission Press, Mangalore. Second enlarged and improved edition.  4to. Pp. xii, 147 plus 34 plates bound in at the rear (a number folding), colored frontispiece map. a good copy in orig. brown cloth gilt (board  little discoloured to the extremities.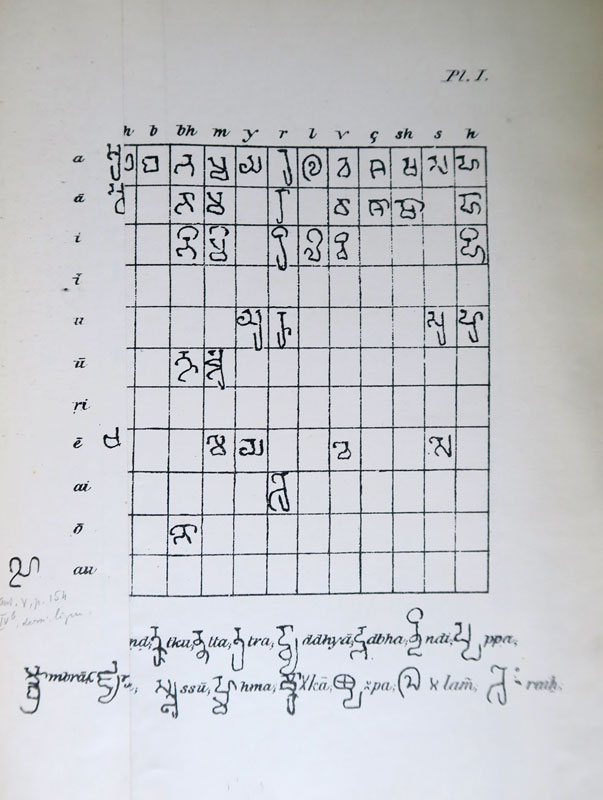 Further information
Keywords
Typographie, papier, écritures (32)