Inscriptions en 6 langues de la porte de Kiu-yong koan, près Pékin ; lettres, stèles et monnaies en écriture ouïgoure et 'phags-pa dont les originaux ou les estampages existent en France. P. chez l'auteur, 1895.
Folio (55×40 cm). 12 text-pages & 15 (3 double-page) plates. Loose in green gilt-stamped (and numbered) cloth portfolio.
Mint copy printed on vergé.
We add the second edition, 1896, original printed wrappers, 11 pp., 4 pl. (3 folding).
Written by & printed for the French geographer Roland Napoléon Bonaparte, 6th Prince of Canino and Musignano (1858-1924) concerning 14th-cent. inscriptions in 6 different languages (Chinese, Mongolian ('Phags-pa), Old Uyghur, Sanskrit, Tangut (Xi-Xia) & Tibetan) in a famous gate known as 居庸關雲臺 (居庸关云台)
"The Cloud Platform at Juyongguan" (situated near Beijing in the Guangou Valley at the Juyongguan Pass of the Great Wall of China).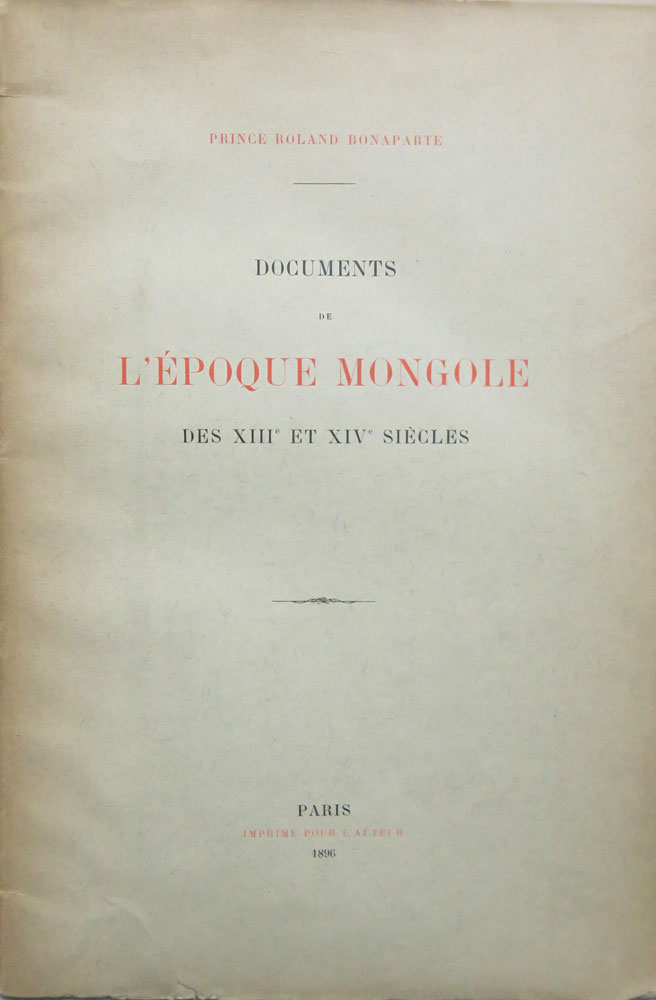 Further information
Keywords
Estampage (2)